The Berean School of Ministry and Bible Institute is a Christian Bible training school in Tala, Kenya. Founded in February 2014, the school serves students of all ages, many of whom are already serving as pastors in southeastern Kenya.
Classes are taught by pastors who have a heart for God, faithfulness to His Word, and a love for other ministers and churches.
The school is non-denominational, focusing on Biblical truth rather than denominational distinctives. Both the Board and the faculty represent a variety of church backgrounds and traditions.
We offer a one year certificate in Biblical studies, a two year certificate in Ministry, and a three year diploma course in Divinity.
School leaders are attempting to raise funds for a permanent site in Tala. The proposed building will provide fully equipped classrooms, offices, and dormitory rooms for students from outside the area. You can help bring this vision to fruition by going to our Help Support Us page or clicking the Donate button below. Thank you.
Isaac Mathembe, Academic Dean
Sela Muthike Maingi, Student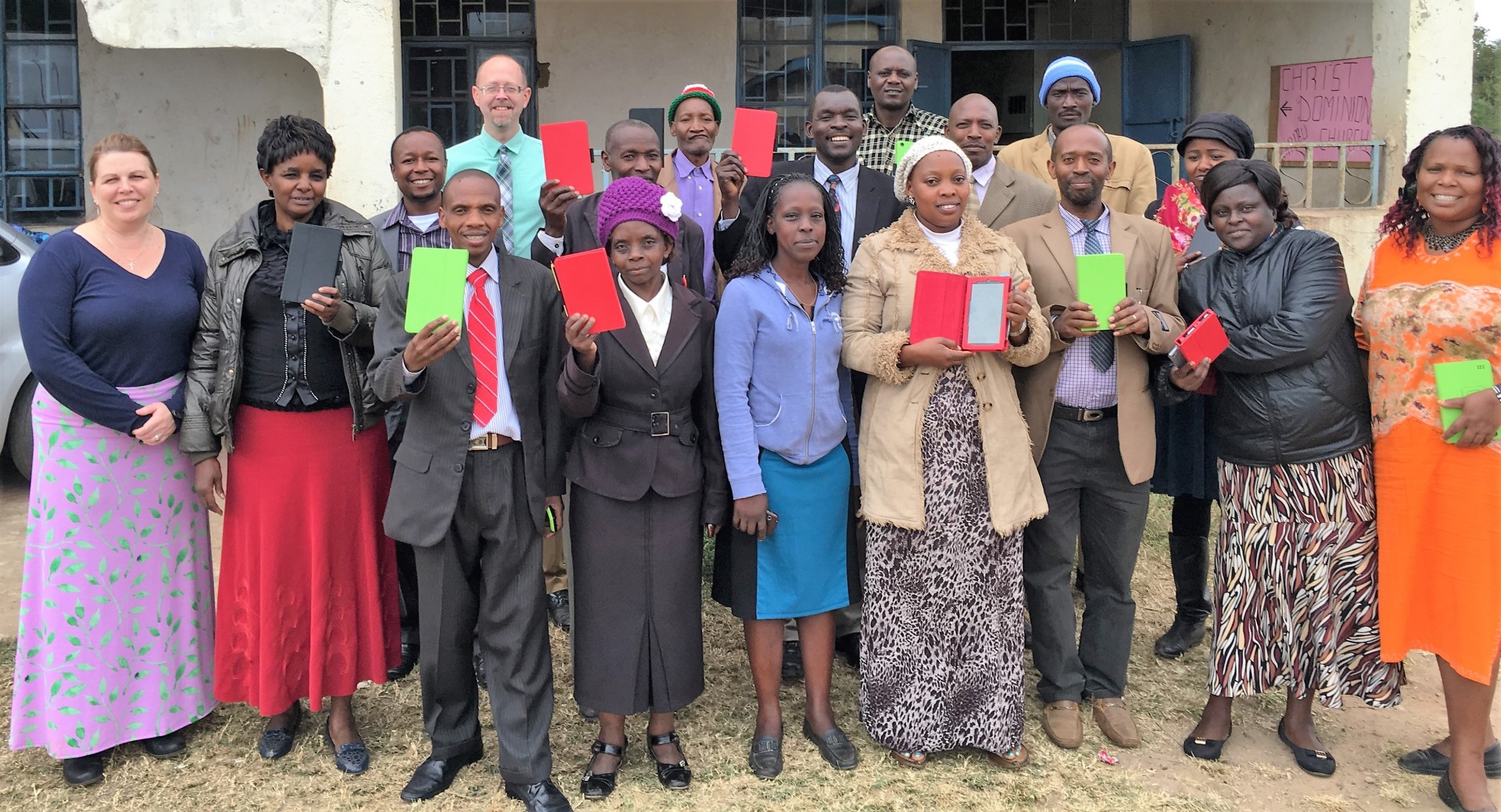 Students showing their digital tablets and Bibles.